Farming Simulator 22
First gameplay!!
22 Jul 2021
Yesterday Farmcon 2021 started and that means that we gonna get more information about the new Farming Simulator 22 game. And we're super excited about that.
If you can't wait any longer here is the first gameplay video. The video covers an explanation by Senior lever designer Florian Busse why certain decisions are made.
The main thing about the map that is different from Ravenport ( the map from fs19 ) is that the map is most of the time flat without any coastline. Instead, the map has canyons with caves and big rocks all over the place.
The map includes a railroad and rivers with bridges above them. The main focus of the map is the vast areas of farmland. You've total control over this and is your job to decide if you want to merge the fields together to create more farmland or not. In total there are 81 predefined fields. This is a record for a base map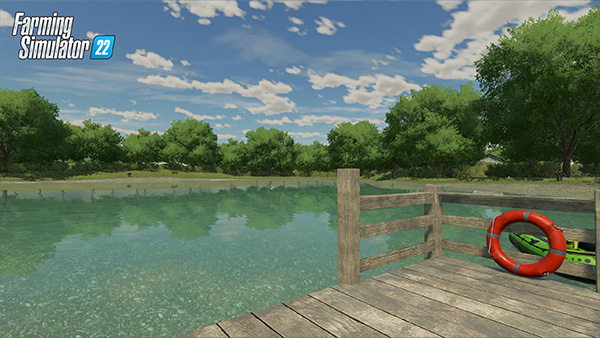 Other buildings are a gas station, bowling center, baseball stadium various small businesses ...
The map is also with multiplayer in mind. If you go to the corners of the map you will come across some small farms with a few fields to get started. Ideal if you want to play with your friends on one map with each of them running their own farm.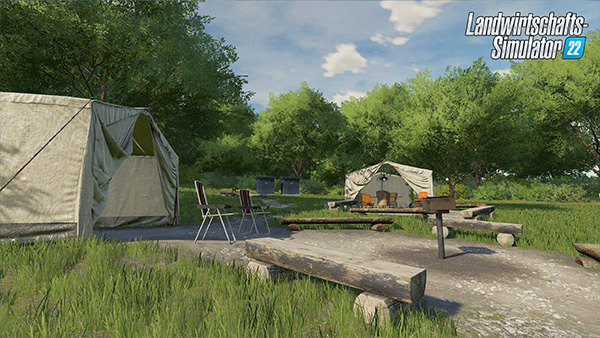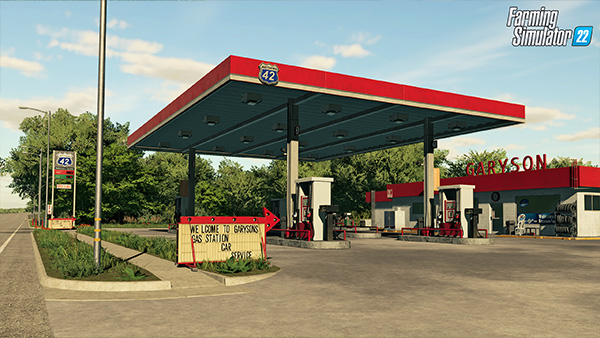 Copyright, Giants Software
If you want the latest mods of Farming Simulator 22 make sure to check our mod page: Farming Simulator 22 mods