Farming Simulator 2019 mods
Farming Simulator 19 mods showcase - 2005 Ford F-150
03 Apr 2020
OVERVIEW
Today we gonna take a look at the 2005 Ford F-150 XLT Truck by HD Modding. This truck is a Farming Simulator 19 mod.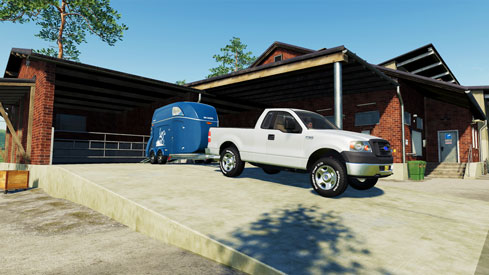 First of all, this is a great truck the outside and inside are OK quality but the driving is very pleasant. The truck is very stable on the roads when hauling a trailer. So that probably for what you will use the truck for.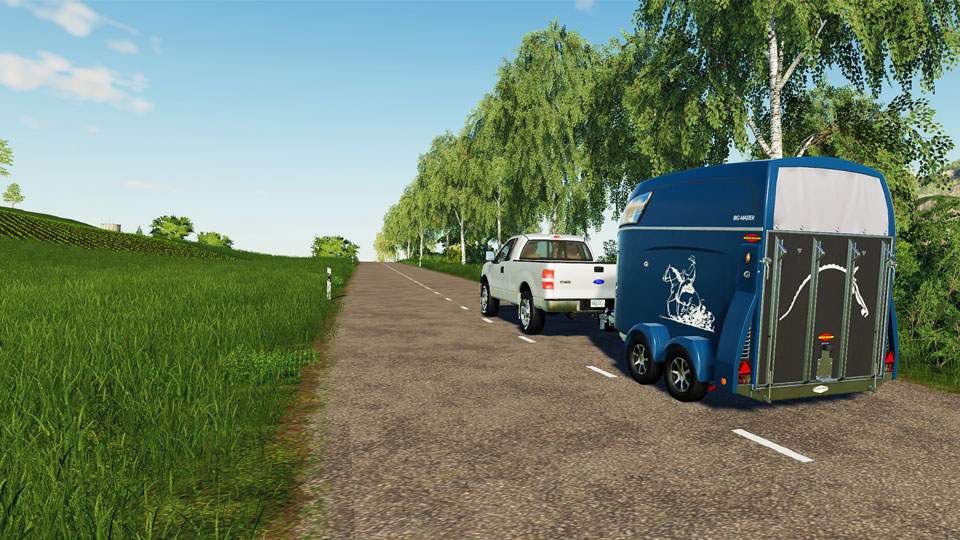 Note the towbar is a little bit higher than average. Some trailers are not supported for this kind of truck.
SHOP
In the shop, you have a few options. You can choose between hundreds of colors and you can also choose which engine you want. Here you have to choose the 4 Cylinder or the V6 BiTurbo. The truck has standard 300 hp what is more than enough for what you will need it.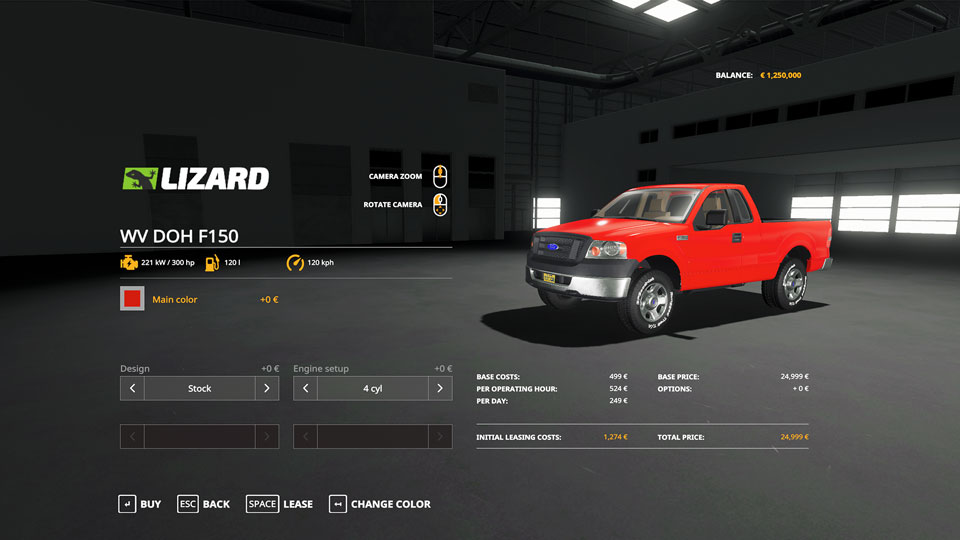 The price of the FS19 Ford Truck is relevant cheap. You can purchase for a base price of 24,999 euros so roughly 27.000 dollars. Not bad for a truck with those towing capabilities.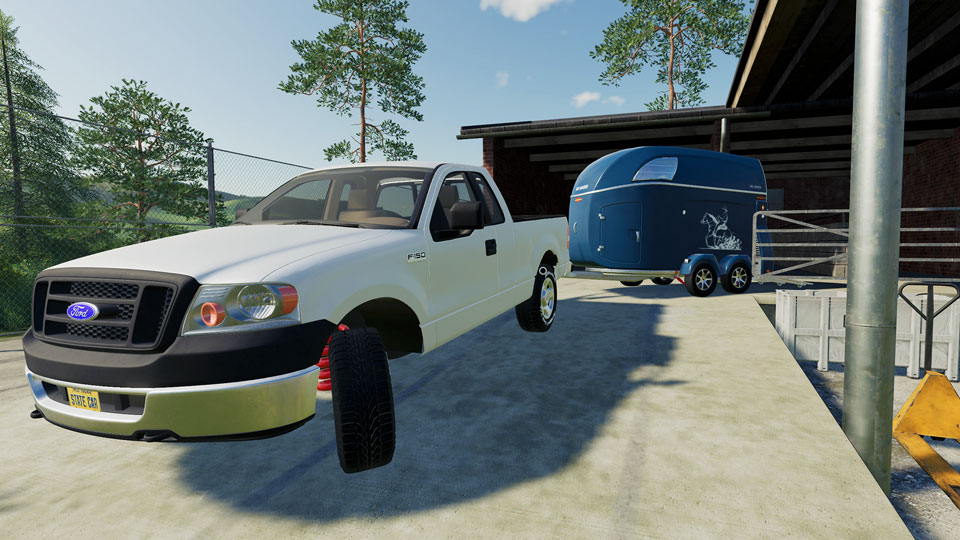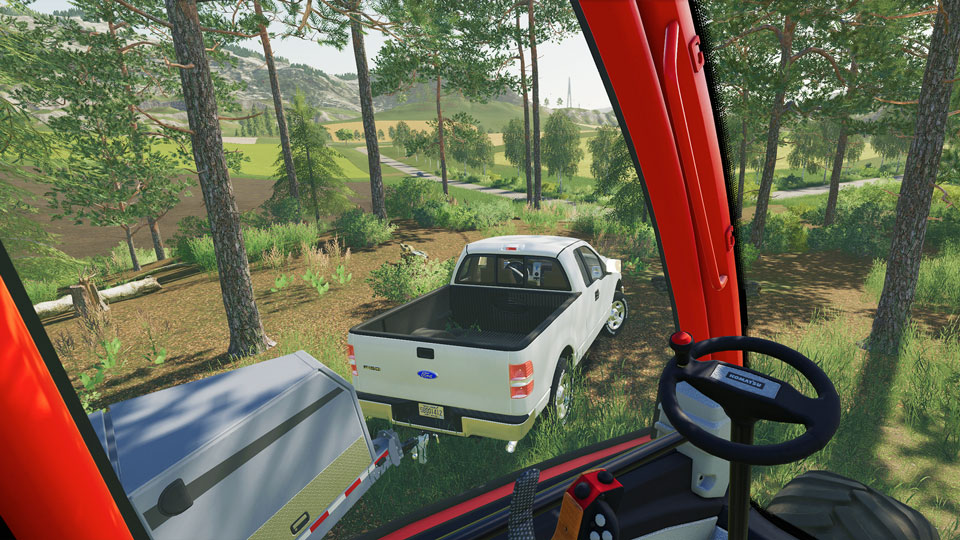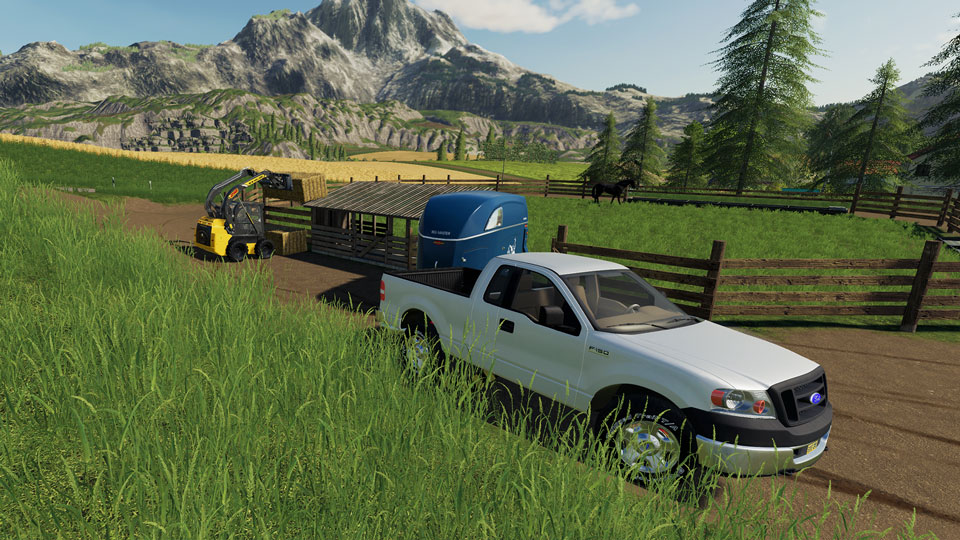 So stop looking at other Farming Simulator 2019 mods trucks because you found the perfect one right here. ????
If you want to download the truck you can do so on our website: Ford F-150 XLT
If you want to find more Farming Simulator 2019 mods you can to that here: Farming Simulator 19 mods